RESIDENTIAL & COMMERCIAL ROOF
REPAIRS & INSTALLATIONS DONE RIGHT
When it comes to replacing your roof, you really don't want to take chances, and should only hire a licensed and experienced roofing contractor for all your roofing needs.
Call JK Johns Roofing & Sheet Metal, Inc. today or click the button below to request your FREE quotation!
Our Company History
We Started Many Years Ago –  JK Johns Roofing & Sheet Metal, Inc. is a family owned and operated business with over 30 years of consistent operation. Started by Jerry Johns back in the 70s as a sheet metal business supplying roofing company's with their sheet metal needs. After his three sons John, Jeff and Joe graduated and started working in the business both in the shop and out on the roofs. They learned the business from the ground up. The next step into a full roofing and sheet metal business was just natural.
Established In 1982 –  JK Johns Roofing & Sheet Metal, Inc. was established in 1982 and with hard work and valuable employees we have become one of the most respected roofing and sheet metal companies in central Florida.
There are some roofing companies out there who just want to make the quick buck, knowing they won't be around in a few years. We have already been around for close to (30) thirty years, and intend on being around for many more. So do what others have already done and Request a Free Estimate from one of the oldest and most trusted names in the roofing and sheet metal business.
How We Can Help You Now –  Now that you know how we started, you need to know how we can help you with your next roofing project.
So to get your interest, how about customer assurance from an professional roofing company that your roof will be installed per the manufacturer's recommendations for years we have provided both residents and business owners with high quality roofing and sheet metal services from start to finish.
Quality is one of the biggest issue with any construction project. Whether it's new construction or the renovation of an old home, the quality of the work and the materials used has to be good or the job will look cheap and won't last for very long. That old saying "You Get what You Pay For" is very true in the roofing industry. That is where JK Johns Roofing & Sheet Metal, Inc. stands out from the competition. We only use the best materials and our employees are trained to install every product we use to the manufacturer's recommendations. Paying attention to the details so the job will look as good as it performs.
It is our goal to give every customer the quality product and service they are paying for. Without the proper installation service, no roofing product will last for the intended life as set by the manufacturer. And, no matter how good the installation, if the roofing system fails due to poor quality products, the end result is the same, money wasted. Call to request a free roof estimate and you'll see why we are your best choice for replacing or installing your new roof.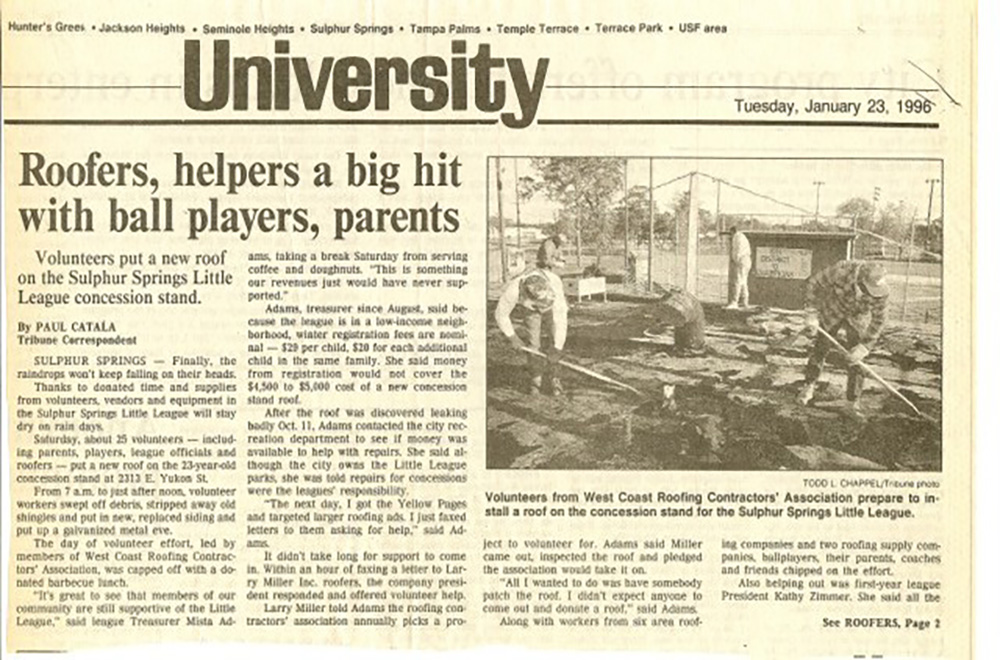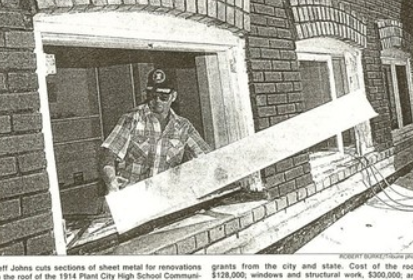 Moving Into The Future –  Knowing where we've been makes it a lot easier to decide where we are going from here. We are positioned to accept any challenge the ever changing roofing industry might have in store.
We have already expanded our services over years with the addition of new specialty equipment for metal roofing and the newest flat roofing applications like TPO and Roof Coating Systems.
We want to become your one stop roofing and sheet metal company by providing more services for our customer's, and giving them greater convenience so they can spend less time shopping for roofing and sheet metal contractor. Know that when you call us you are getting highest quality products from the best manufacturer's and our trained emploies will provided both residents and business owners with high quality roofing and sheet metal services from start to finish.
Thank you for your interest in our company and we hope you have the information you need to make one of the best decisions possible for choosing your next roofing and sheet metal contractor.
Please take a moment to browse through our website to learn more about how we can help you retain the beauty and integrity of your home or business and increase it's value.
When it comes to roofing,
WE ARE A NAME THAT YOU CAN TRUST.
FAMILY OWNED AND OPERATED FOR OVER 35 YEARS.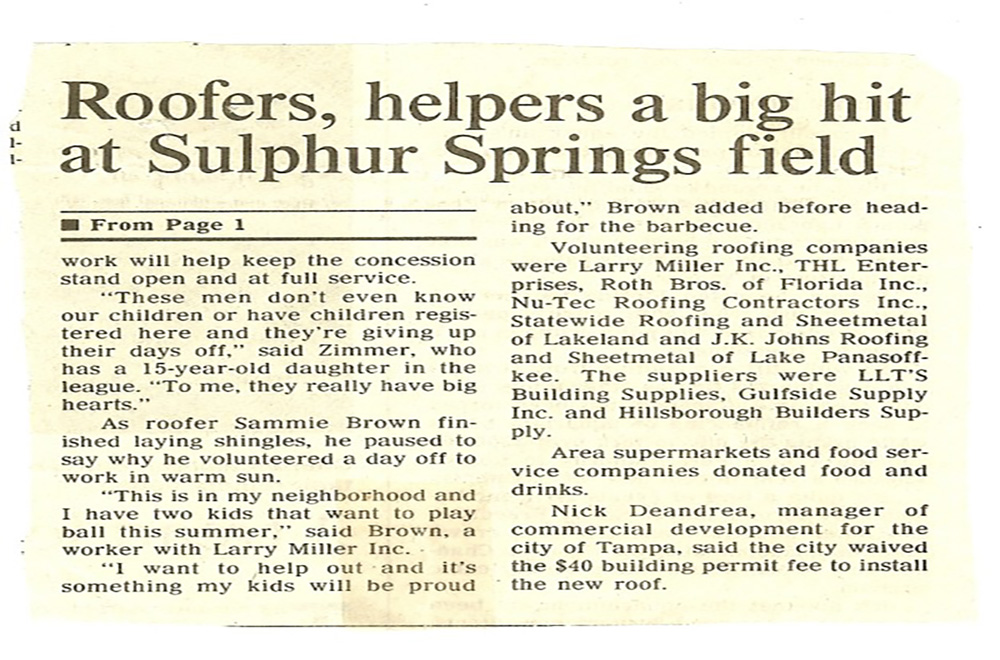 FREQUENTLY ASKED QUESTIONS
A new roof is a big investment and people always have a lot of questions before making any decisions, below are some of the more common ones…
Click on a box below and it will open for more information.
WHAT OUR CLIENTS HAVE TO SAY
It's official! Our customers love us….and we hope that you will grow to love us too!
Here's a small sample of what some of our customers have had to say…
A Really Great Job
They did everything they said they were going to do, at the exact price that they quoted us. The job was also completed on time and they cleaned up after themselves. Absolutely perfect and would certainly recommend them to others.
Very Pleased
The team was professional polite and did a great job when repairing some significant roof damage that we had. I would certainly do business with them again and highly recommend them to others.
Superb Service
They are always prompt, courteous, and have fair pricing. I would recommend these guys to anyone who is looking for a really good, honest roofing company
A Special Thanks
A Special Thanks to JK Johns Roofing for all the considerations and service to complete my reroofing installation in such a timely manener. It was a pleasure doing business with you. Sincerly Barry R.
just wanted to say thanks
I just wanted to say thanks for my great looking roof. You guys did a wonderful job with the damaged wood it looks like new again. Thanks Steve
Thank You so much
Thank You so much for fixing my roof. I am in Illinois. I did get here 3 days before my dad passed. You saved me a lot of worry about my roof. I will always recommend you. Sincerly Sharon L.
Thank you for a beautiful roof
Dear Ruby, John and Everyone Thanks you for a beautiful roof. My mom's house looks Great!! This is to let you know that I have let my friends in Timber Pines know to go see the house because we are so pleased. My neighbor was hired to watch the proceedings for me and he commented that you used an upgraded lining product under the shingles. I also wanted to let you know that the realtor was impressed as well. Thanks for a great job at a reasonable price. You can use me as a reference if you need one. Sincerely, Susan D.
Thanks for doing such a wonderful job
Joe and Crews Thanks for doing such a wonderful job, not only on the roof but working with the other installers and being accommodating with their scheduling snafus! I hope that the multiple favorable comments we have gotten from folks in our neighborhood will translate into more work for you! Do not hesitate to use us as a reference for anyone who asks. Glen and Lisa M.
Thank you so much for the beautiful work
Mr Johns and Co. Thank you so much for the beautiful work on repairing the leak in the roof. Be proud of your young men who came to the job. So polite so careful and very considerate. We sure need more like them. I'd recommend your company anyday. Thanks for your trust in me to pay you. Sincerely Bettie L.
Great experience!
Great experience! Our new tile roof is great. No problems with installation. Very professional. Would recommend without any reservations.. Mary Beth R.
LET'S TALK ABOUT YOUR ROOFING NEEDS!
If you are in need of a new roof or perhaps a roof repair, then we'd be more than happy to provide you with a FREE, no-obligation quotation.
WOULD YOU LIKE A ROOF INSPECTION?
How comfortable are you with the current state of your roof? When was the last time you had it inspected? We'd be happy to provide with a inspection to put your mind at ease.